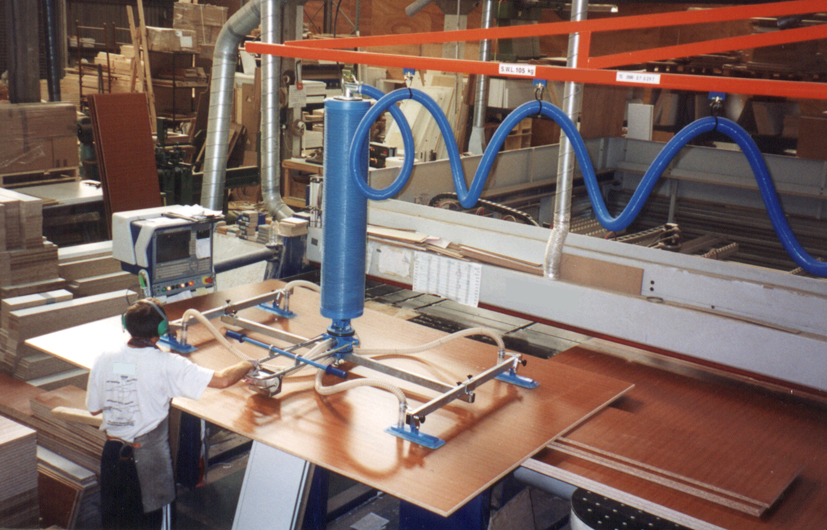 Need support?
We're here to help!
About our Vacuum lifters: Vacuum lifters help you perform all your material handling tasks with a lot less effort and effort. Whether it's to lift, move and put down loads of varying sizes, or to create temporary work surfaces or storage solutions. Our high-quality products are designed and made in India from recycled materials Vacuum Lifters are devices that serve a vital role in industries like the automotive and aerospace industry. These are machines with a vacuum system that can be used to lift, move, and put down loads with the help of an external vacuum supply. They operate by creating a partial vacuum under the load and either lifting it or moving it through a large powered cylinder. This machine is like a jack-of-all-trades, it's lightweight, features a powerful vacuum motor, and has a modern design that makes it perfect for commercial use. Whether you are carrying loads around your warehouse or using it for work in your establishment, this machine will make your work easier.
We always recommend signing up for a service agreement when you choose a SKI system. Our skilled service technicians will be there for you, making sure that your lifting equipment runs smooth every day.
Contact us to learn more about beneficial service agreements, schedule a service appointment or order spare parts. Get in touch today, we are always just a phone call away.